What We Do
STATEMENT OF PURPOSE
The financial consulting services offered are designed to help you most effectively as you seek to achieve your personal and business objectives. Our purpose in providing these services is:
To thoroughly analyze your current financial resources and planning.
To provide you with the services necessary to fully implement all recommendations made.
POSSIBLE OBJECTIVES
Develop a Total Picture Perspective "Game Plan".
Develop a long range, well-balanced investment program.
Analyze investment allocation based upon risk tolerance and long term goals.
Analyze investment planning strategies.
Analyze how much capital you will need for a comfortable retirement.
Discuss the types of savings and investments you may use to achieve your goals.
Evaluate Qualified Plan investment structure.
Reduce Income Tax liability.
Explore create Fringe Benefit strategies for your business interests.
Qualify Estate Planning Strategies.
Review/Analyze Will and Trust Agreements.
Analyze estate distribution structure.
Explore strategies to reduce and cost effectively fund estate taxes.
Analyze Life Insurance form and structure.
Explore Charitable Strategies.
WHAT WE DO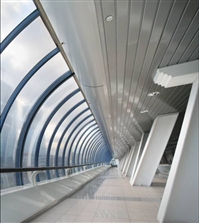 Wealth Advisory Services
We help to create, manage and maintain your wealth. We take pride in working one-on-one with clients by listening, educating and making appropriate recommendations. We help individuals and small businesses identify and work toward their financial objectives through personalized wealth accumulation and preservation strategies. We accomplish this by focusing on the following services:
Retirement Planning
Wealth & Investment Planning
Investment Allocation
Estate Planning
Asset Protection Strategies
Tax Planning Strategies
Insurance Planning
Fringe Benefit Program